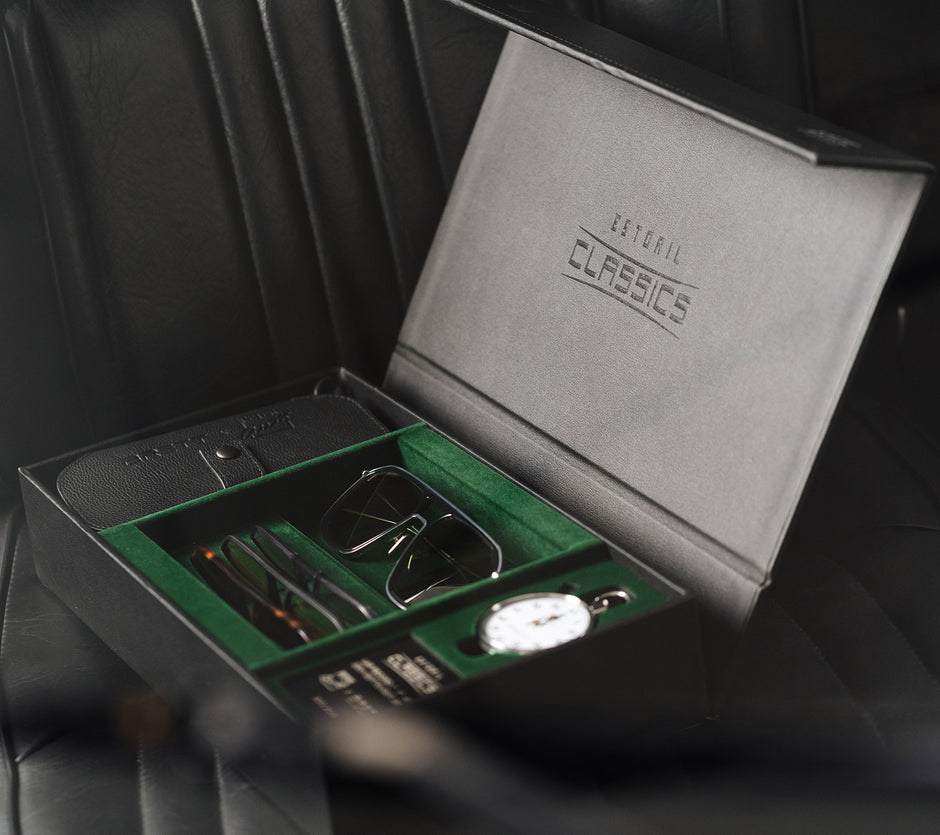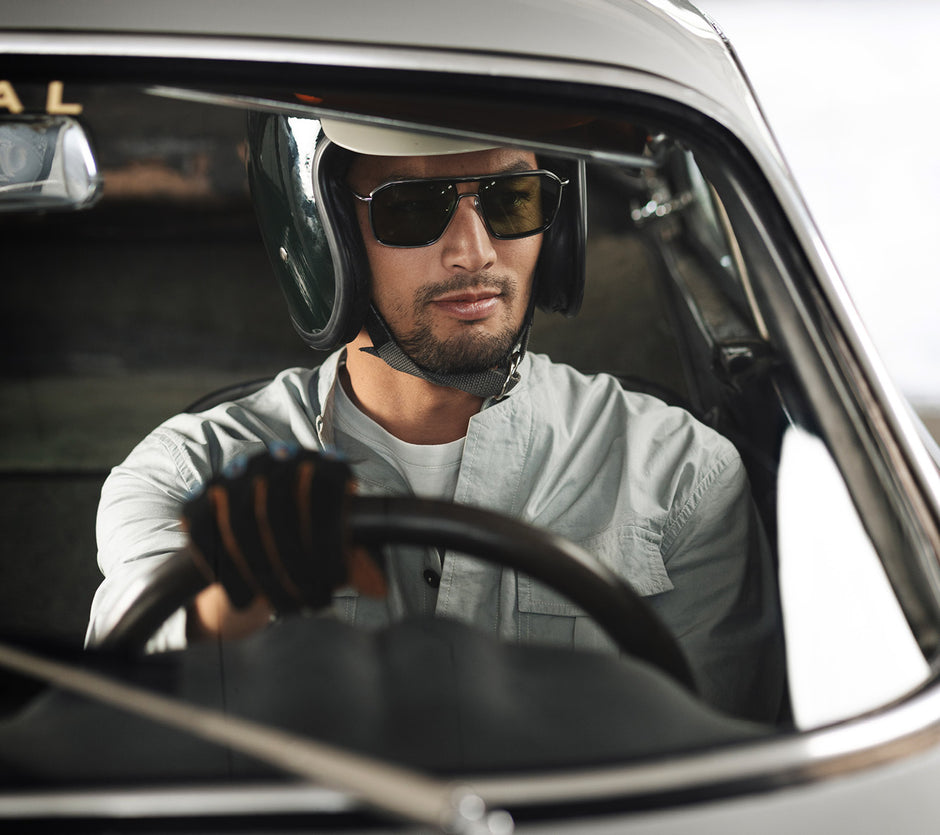 PETER AUTO x BRETT
PETER AUTO & BRETT come together for the 2023 edition of Estoril Classics and sign an exceptional, numbered coffret,celebrating passion, elegance and refinement.
Since the 1980s, PETER AUTO has been designing prestige events bringing together the greatest collectors, passionate gentlemen drivers, around rare vehicles and grids.
PETER AUTO & BRETT get together for the 2023 edition of Estoril Classics. The Portuguese circuit, with its sinuous, undulating track - marked in particular by the "Gancho" and the "Parabolica" - has seen many legendary drivers race (such as Ayrton Senna and Alain Prost).
BRETT signs a patented technology making it possible to interchange 4 clips within a single frame, each with specific properties, adapted to different driving situations (circuit, night, endurance, photochromic).
This collaboration takes the form of an exclusive coffret to store your frame and its various clips, as well as the BRETT chronograph and leather case.
Only 300 numbered pieces will be issued, aimed at car enthusiasts and amateurs of fine objects.